ADA Remodeling To Help Your Loved Ones Feel At Home In Their House Again
ADA / wheelchair accessible remodeling in Tyler, TX and the greater East Texas area.
COVID-19: All of our team members will have masks on before entering your home.
Getting Back Home Sounds Great, But…
What used to be easy is now frustratingly difficult.
Getting up and down the porch steps used to be easy, but it just can't happen in a wheelchair.
When your loved one's wheelchair is wider than the doorway, getting from room-to-room is a chore.
Taking a shower is both dangerous and exhausting.
Using the restroom is no longer a "simple" task.
The design of your loved one's bathroom vanity makes hand washing a total burden.
The construction of the kitchen sink leaves washing the dishes just beyond your loved one's reach.
ADA Home Remodeling Makes The Simple Tasks Simple Again
A few of the ways we restore your loved one's joy in being home.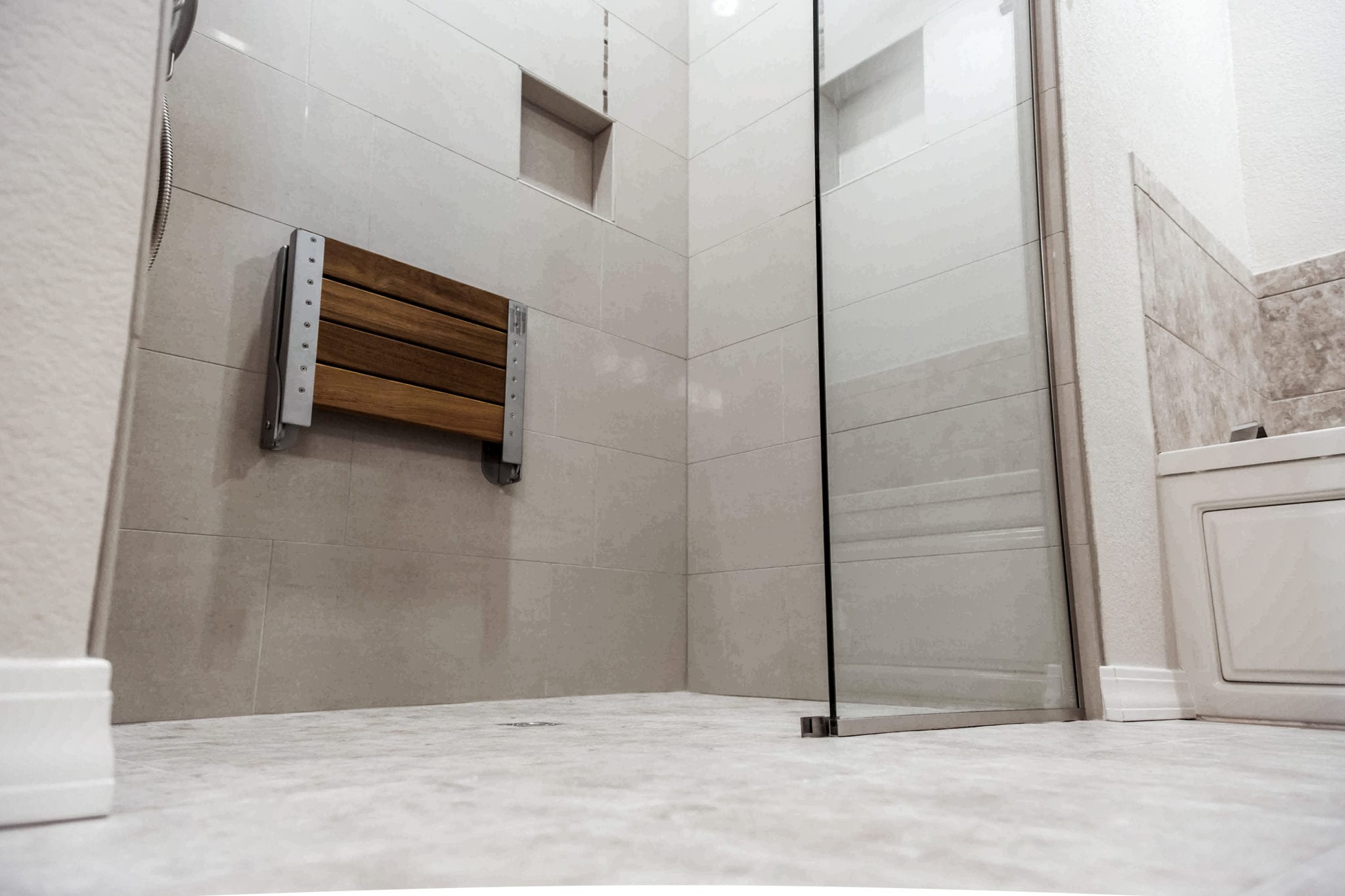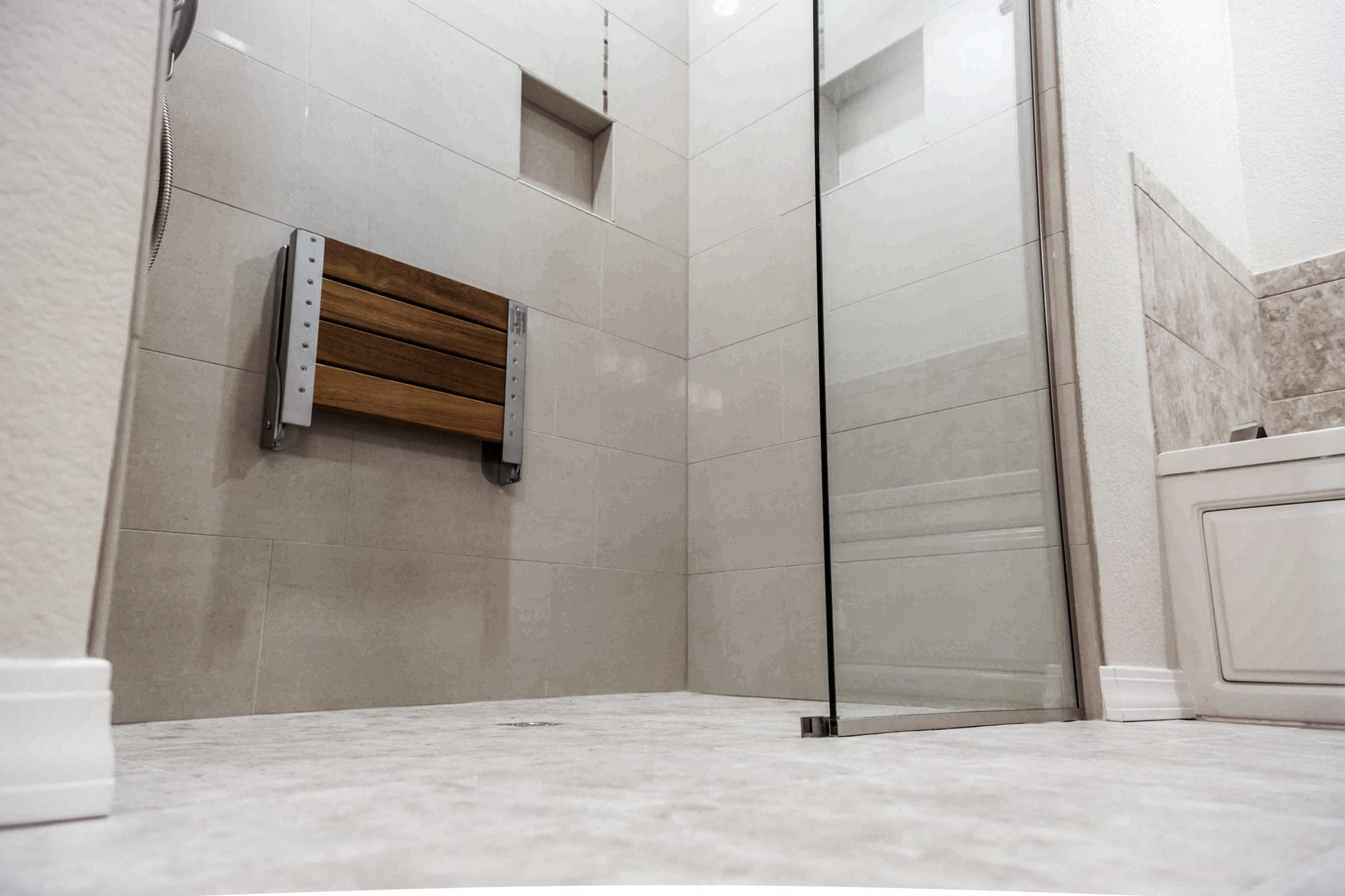 Walk-In / Roll-in Showers
Walk-in (or roll-in) showers make getting into the shower a breeze. Add seating, grab bars, non-slip floors, and handheld shower heads, and the shower may be your loved one's new best friend.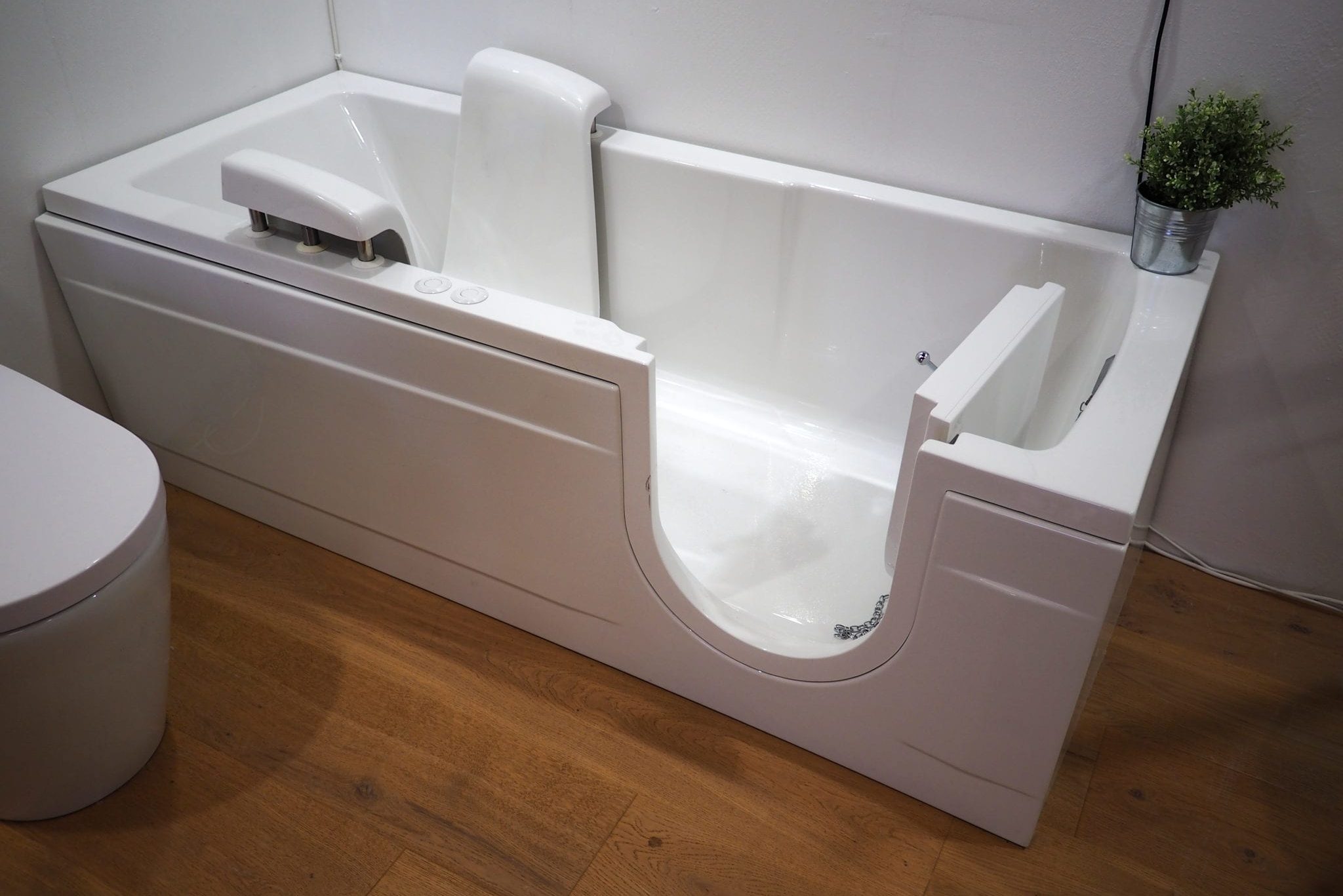 Walk-In Bathtubs
With walk-in bathtubs, your loved one can step into the bathtub without lifting your leg more than a few inches. Add seating, handrails, and hand held shower heads for optimal safety & relaxation.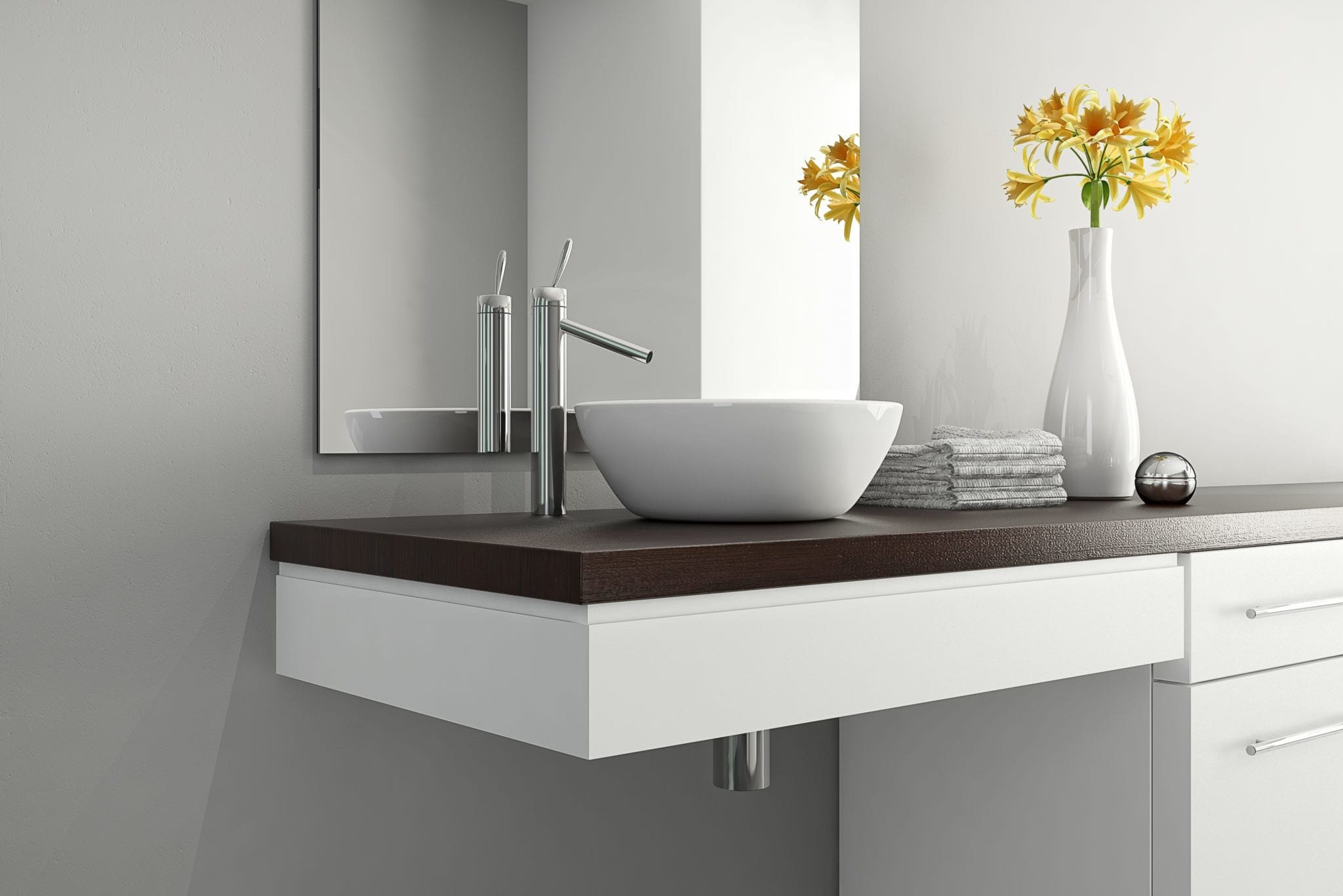 ADA Bathroom Sinks
Standard bathroom sinks aren't built for wheelchair access. For those in wheelchairs, this makes hand washing hard. When we install an ADA bathroom sink, hands can be washed with ease!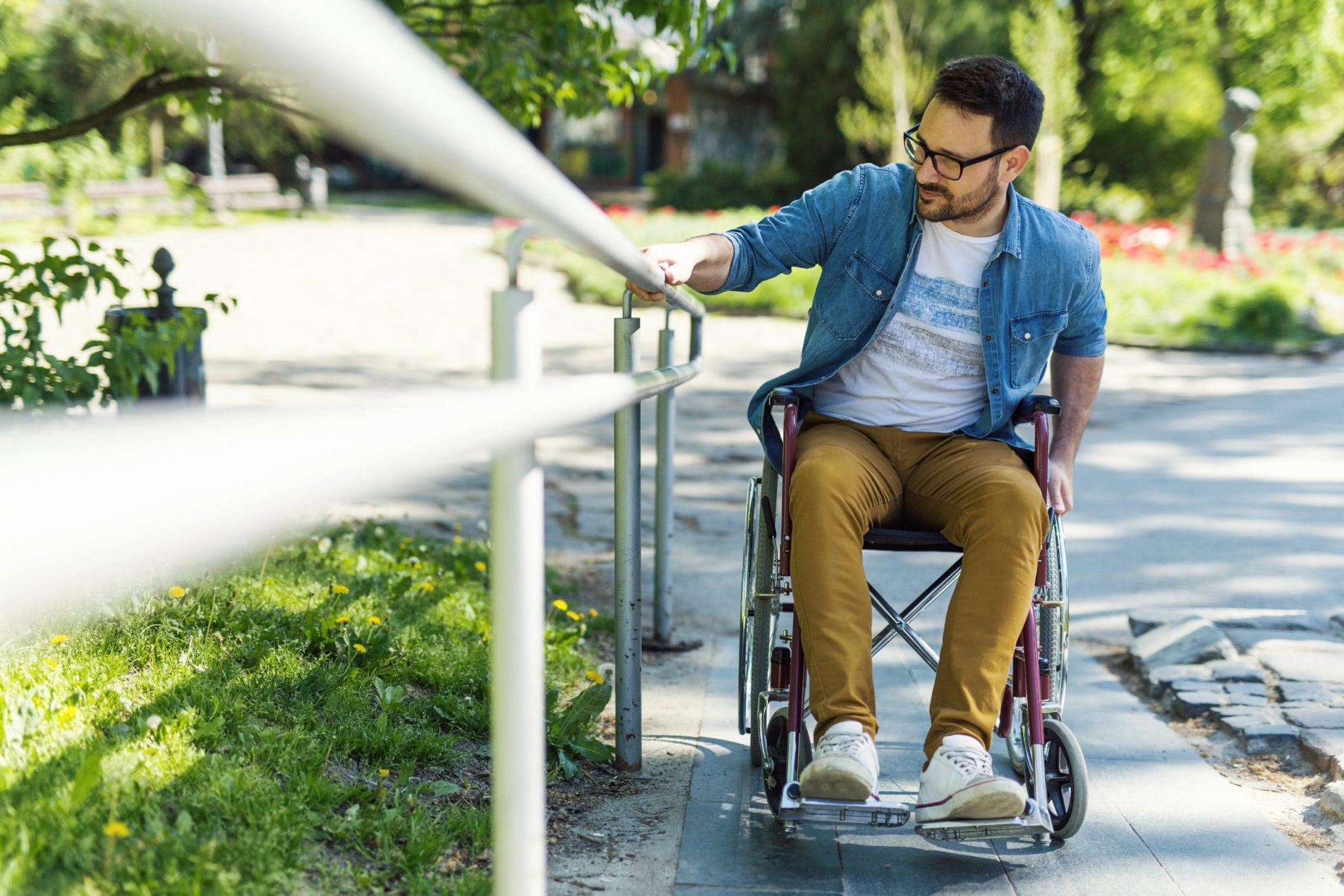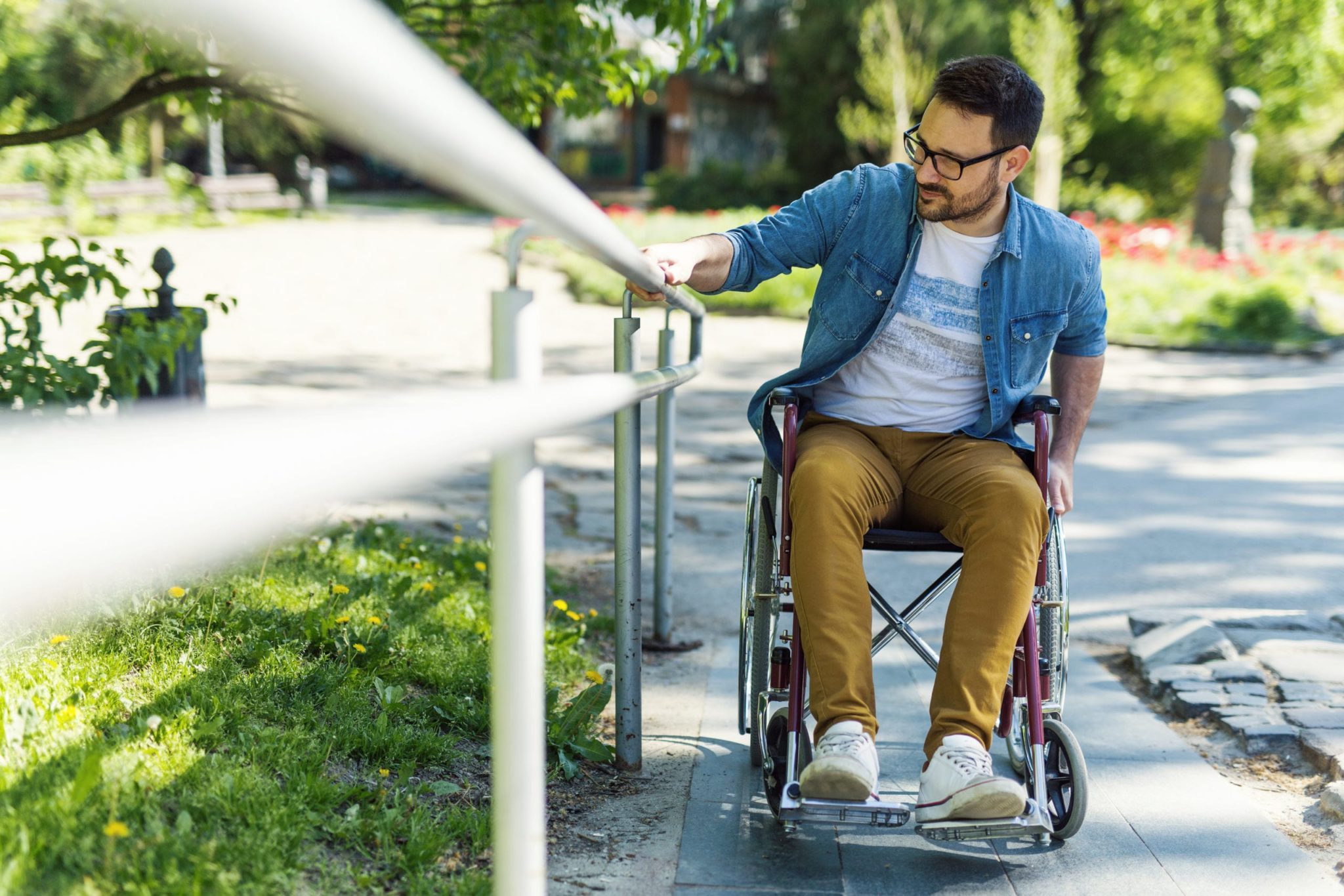 Wheelchair Ramps
Your loved one's inability to get into and out of their own home can leave them feeling isolated. We construct ADA wheelchair ramps to accent the beauty of their home and free them to enjoy life.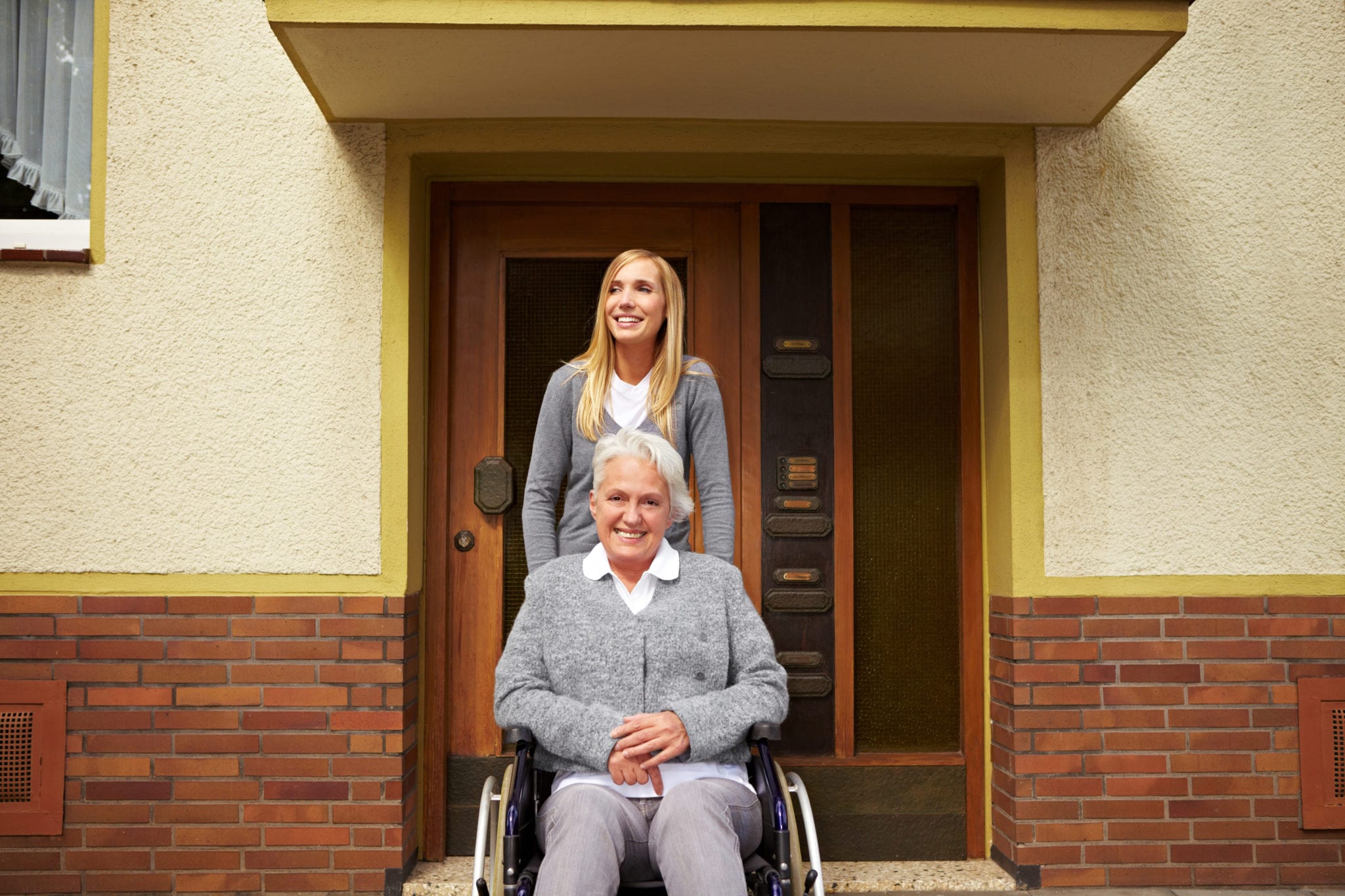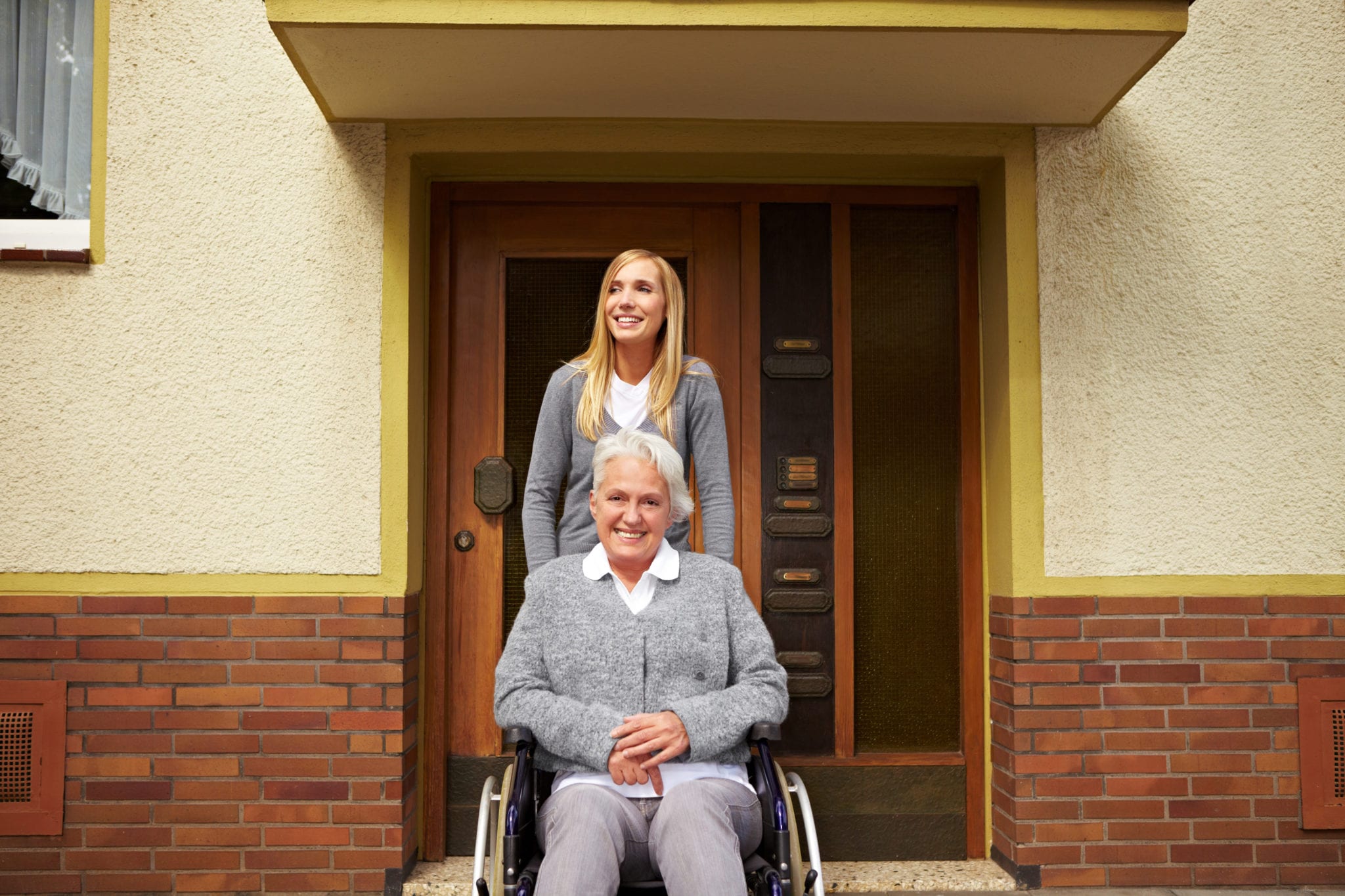 Wheelchair Accessible Doorways
Standard doorways aren't built for wheelchair access. And they can leave your loved ones feeling trapped in their own home. When we widen the doorways, they'll be free to move!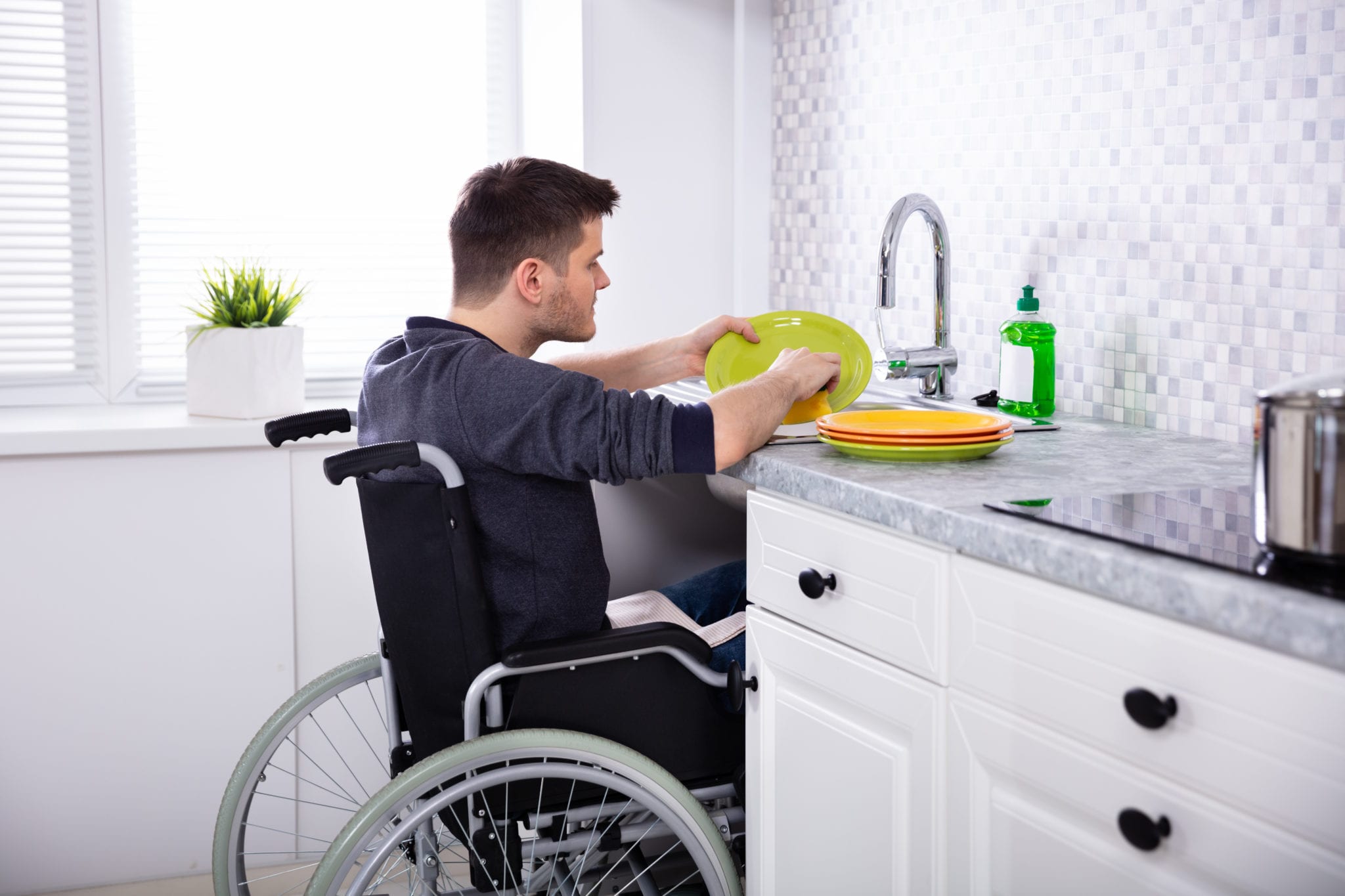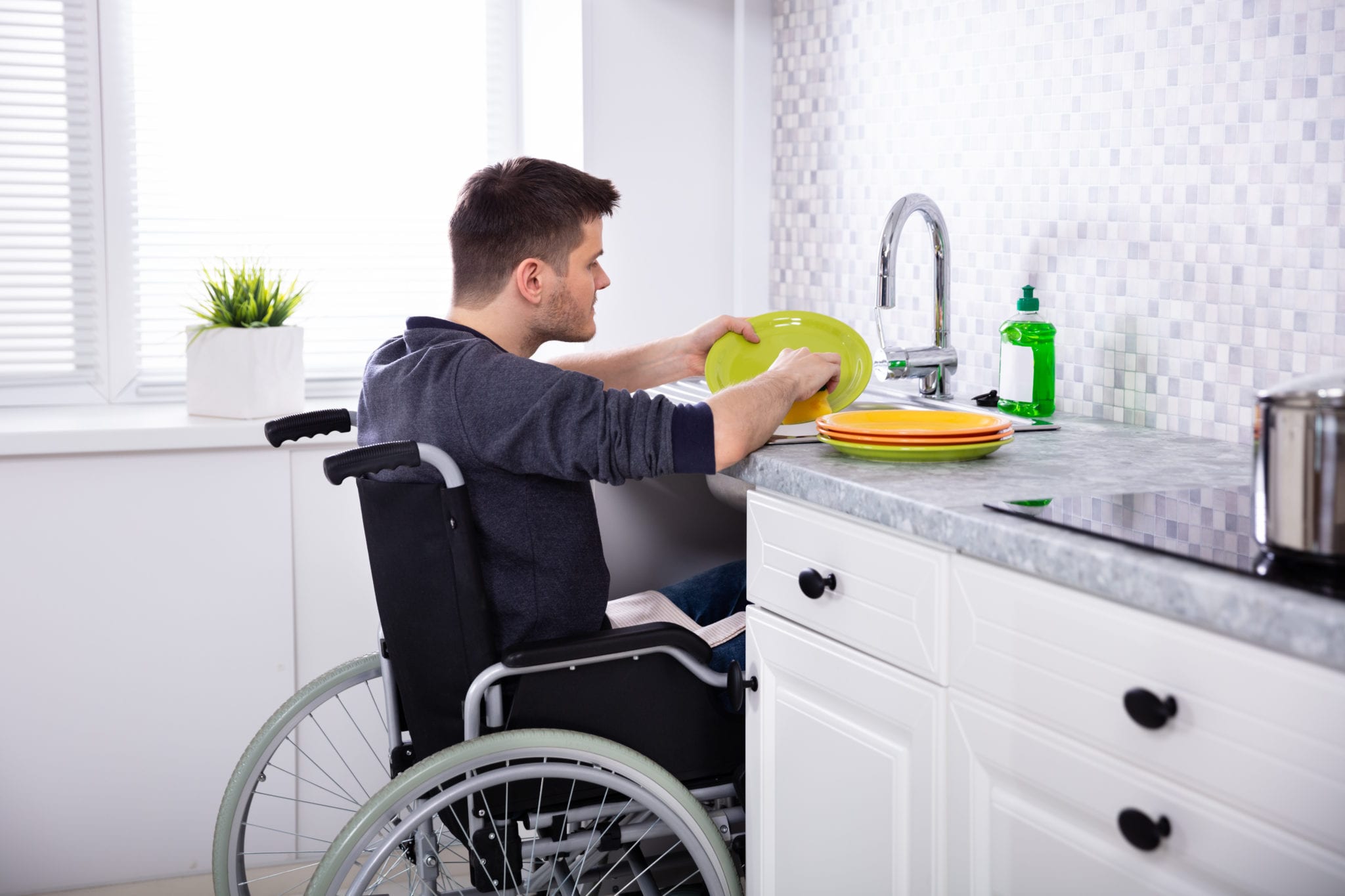 ADA Kitchen Sinks
Getting their wheelchair close enough to reach dishes in the bottom of the sink feels impossible. With sinks their chair can roll under, our ADA remodels are built to get them back in action!
Getting A Quote Is Easy (And Free)
Call or email to setup a free in-home evaluation.
An ADA remodel expert will meet you at your home.
You'll get a detailed quote—free of charge.
Then, you do what's best for you. It's that simple.
There's No Project Too Big (Or Small)
From big to small and everything in between, ADA Ready Now is here to help your loved ones love being back home. For example…
Full ADA bathroom remodel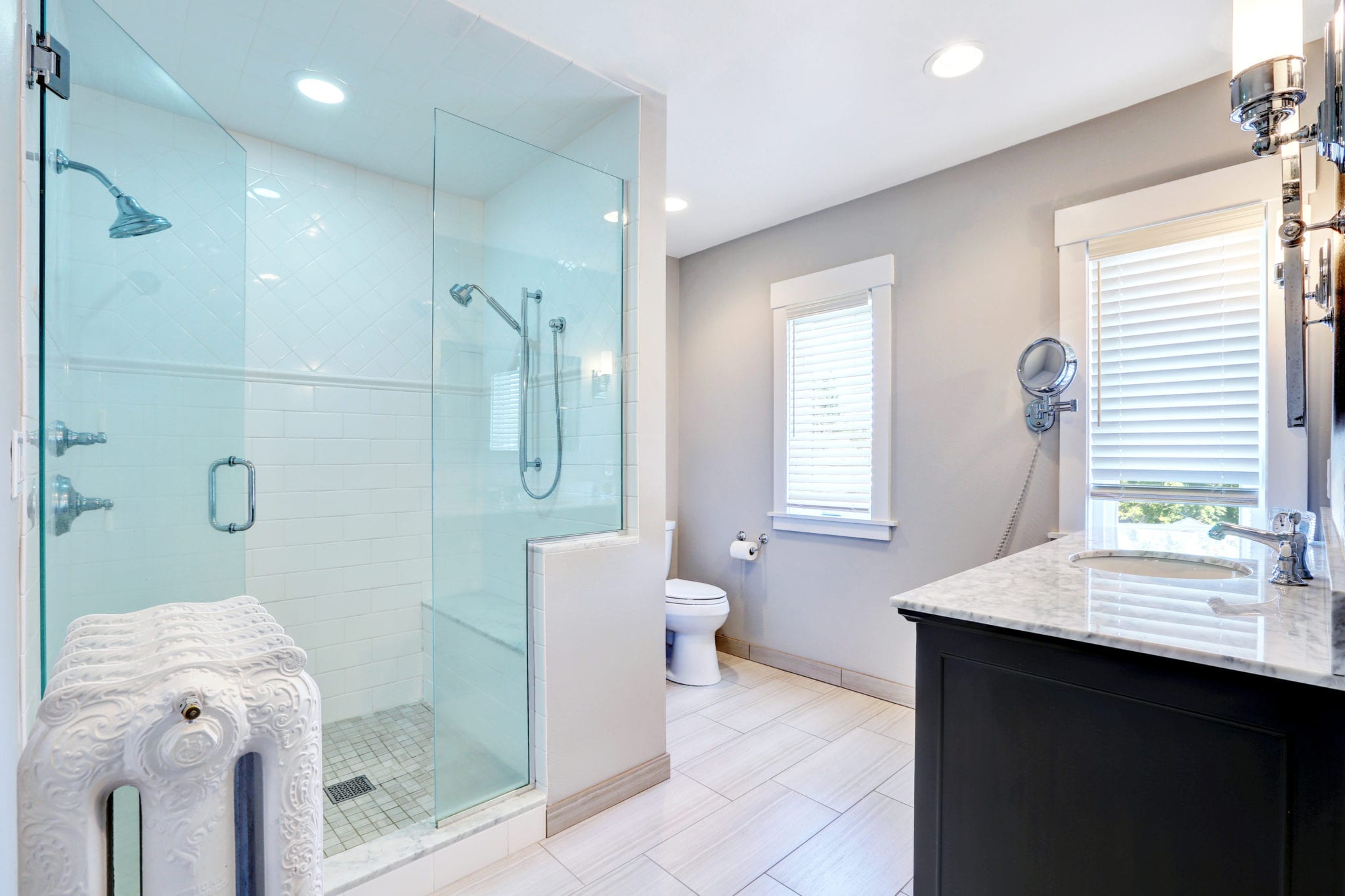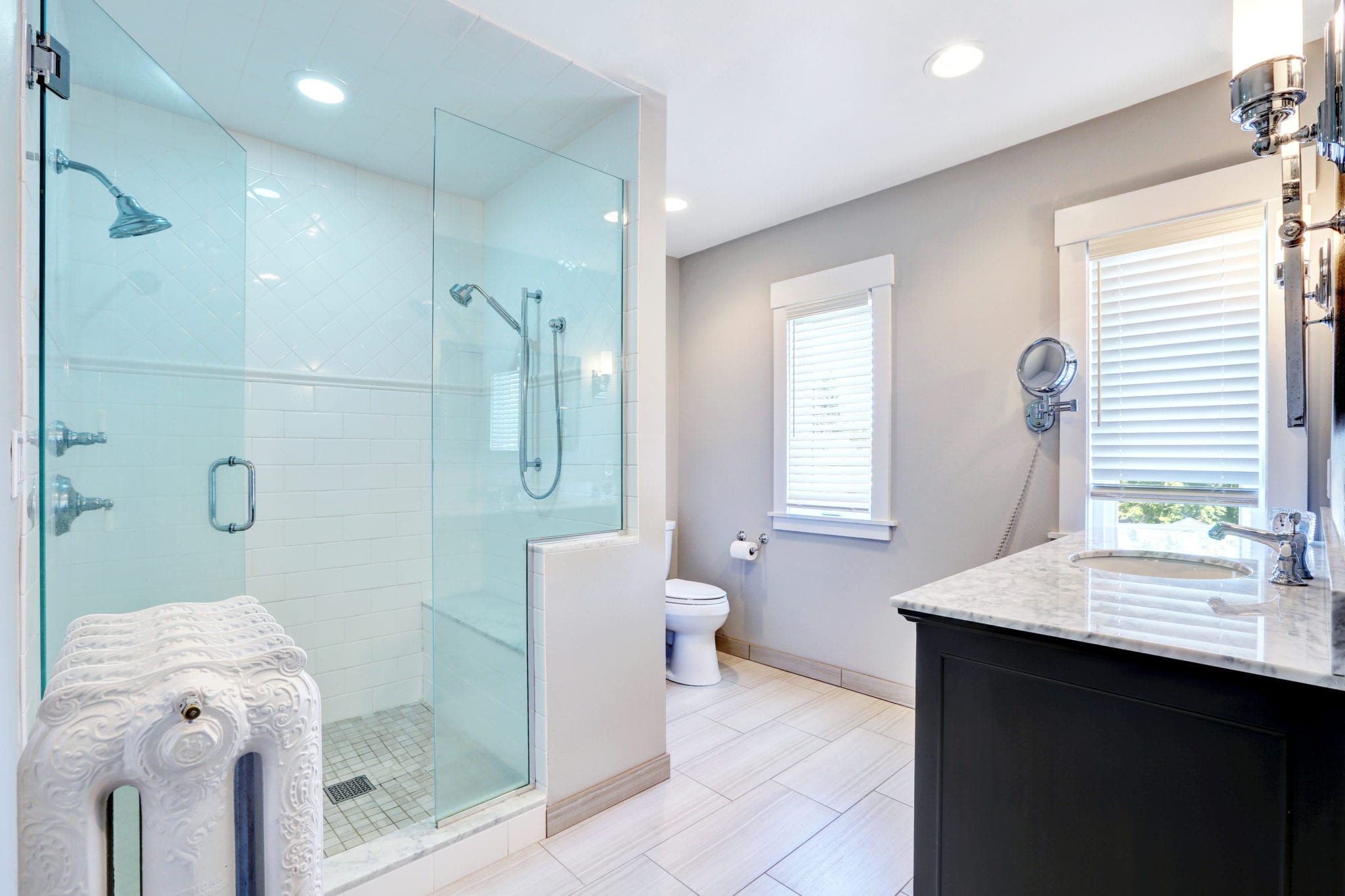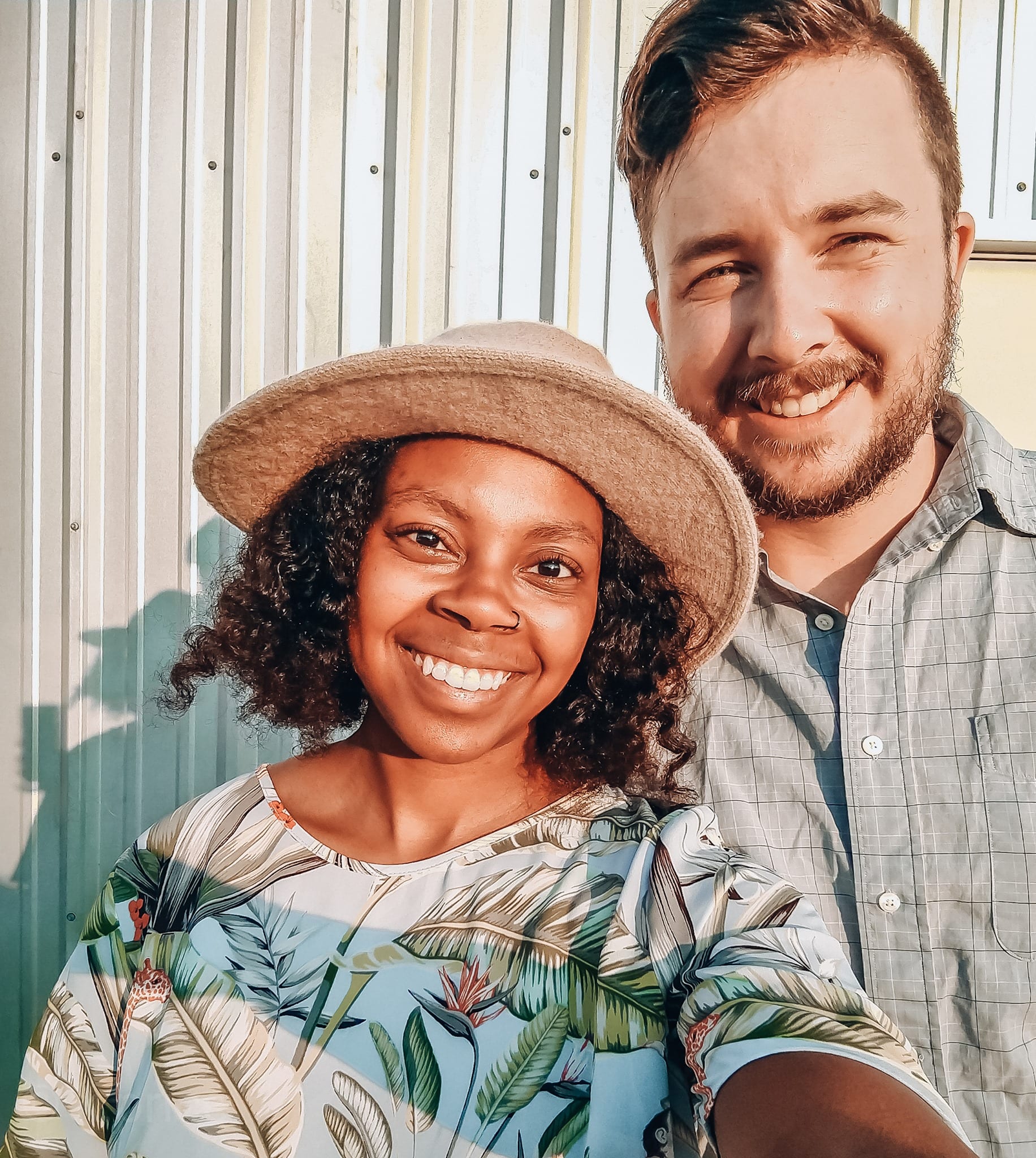 Locally-Owned & Operated By An Occupational Therapy Assistant, ADA Home Readiness Is All We Do
As an occupational therapy assistant (OTA), Hunter Price has helped hundreds of people regain the ability to do life at home.
And in many cases, their greatest roadblock was their home—it wasn't conducive to their new normal. Their porch steps weren't navigable. Doorways were too narrow. Sinks weren't accessible. Showers were impossible.
Even in their own houses, painful reminders of what they can't do were around every corner. And their "new normal" left them feeling hopeless and discouraged.
They needed help, but they struggled to find it. Few home remodeling companies advertised ADA home remodeling. And none were dedicated to it.
Seeing the need, Hunter founded ADA Ready Now, East Texas' only dedicated ADA home remodeling company.

So, if you're looking to make your loved one's house feel like their home again, you've come to the right place.
Things people like to know.
Are the free quote and free in-home evaluation actually free?
Yes. We've all been told that things are free only to find out that there are loads of strings attached. Well, that's not what this is. With us, "free" means free.
Why do you need to come to my home before you give me a quote?
No two situations are exactly alike, so seeing your home and needs helps us understand the scope of your ADA remodel. And with that, you get an accurate quote.
How does the free in-home evaluation work?
Simple. (1) We meet you at your house. (2) You tell us about your needs. (3) We make recommendations and give you a free quote. It really is that simple.
Will I be pressured to get started?
No. High-pressure sales is nauseating. So, we don't do it. Ever. We'll evaluate your home and give you a free quote. Then, you make the decision that's best for you.
Which payment methods do you accept?
We accept cash, check, PayPal, Venmo, VISA, MasterCard, Discover, and American Express. Want to pay another way? Just let us know. We're happy to help!
Where do you guys do ADA home remodeling?
In short, we serve East Texas. We're located in Tyler, TX, and from there we serve Tyler, Longview, Kilgore, Jacksonville, Bullard, Flint, Marshall, Henderson, Palestine, and beyond.